We are proud to officially announce Manchester United's new third shirt for the 2022/23 season, which features a unique, never-before-seen design in a striking green colourway.
This eye-catching jersey is set apart from our home and away jerseys this season by the liveliness and striking geometric pattern that has been incorporated into the design.
It has a crew neck, which has been crafted with a graphic design, directly inspired by the Zeitgeist fashion culture of the 1990s.
This completes a trio of three kits that not only look great on the pitch, but also outside. It is now available for purchase from United Direct here.
Discussing the story behind the design, Inigo Turner, Design Director at Adidas said: "A convergence of cultural icons remixed and recoded, the 22/23 third shirt is inspired by Manchester United's iconic graphic identity, using geometric shapes and patterns."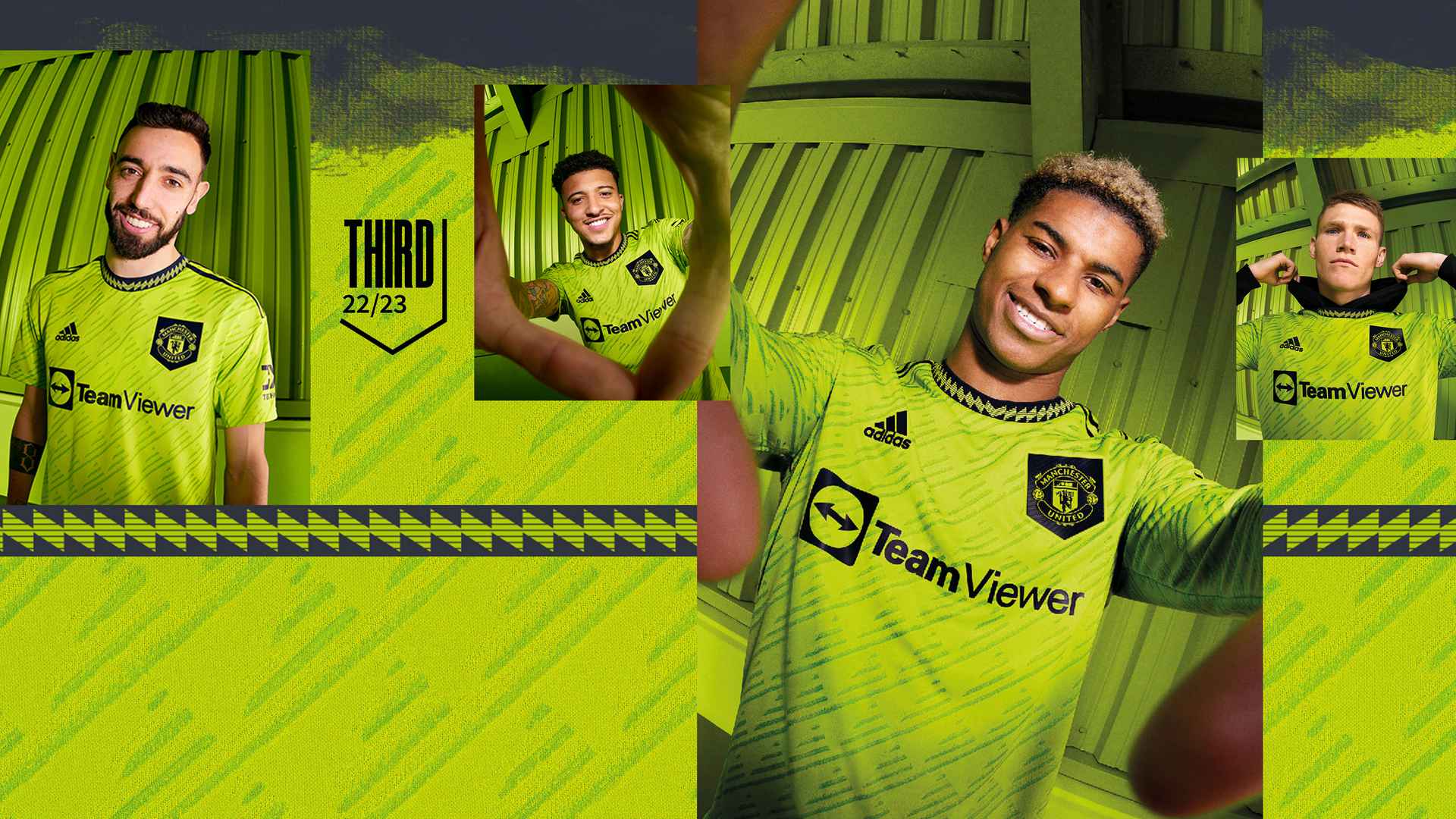 "We've mixed them with a fresh take on a classic club color to create a fresh and eye-catching kit."
Performance-wise, the jersey comes in two versions, authentic and replica.
While both are made from 100% recycled materials, which is part of adidas' mission to fight plastic waste, there are some subtle differences between them.
The authentic version is designed to be worn on the court, and to help you improve your game when you need it most.
With adidas' latest innovative temperature-regulating technology, you can focus on the game ahead.
HEAT.RDY technology is designed to maximize airflow and optimize sweat distribution, keeping you cool, calm and confident during the game.
The replica jersey offers the same benefits and is just as remarkable.
Just like adidas' HEAT.RDY technology, the replica version uses AEROREADY technology.
This one manages your perspiration, so you can stay comfortable while showing off your incredible support.
The new third kit will be worn on the pitch for the first time in this Saturday's Premier League game against Brentford and can be purchased here.
As always, we want to see how you show your support and style your jerseys, so don't forget to tag us at @weareunited and use the tag #unitedstyle. We'll share our favorites!