Jadon Sancho is refreshed, rejuvenated and ready to play for the Reds after an impressive start to pre-season and an enjoyable and productive few weeks under new Manchester United manager Erik ten Hag.
Our number 25 had a frustrating start to his career at Manchester United after an ear infection derailed his pre-season last year.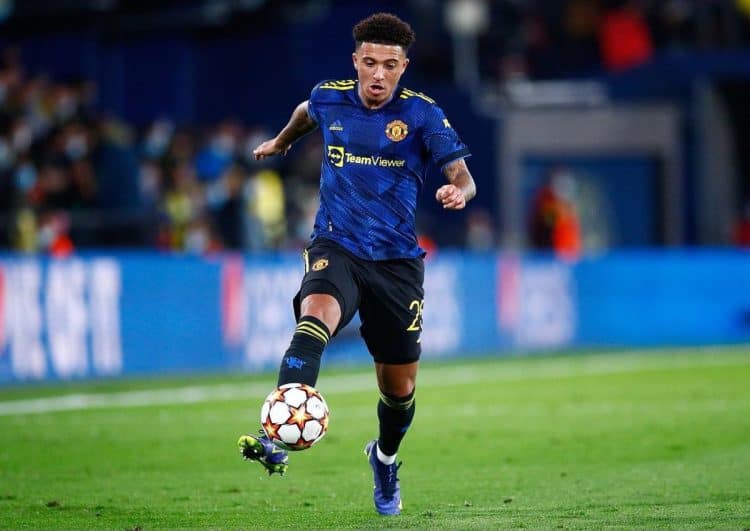 But after a restful summer break, Jadon returned to training feeling "much more comfortable" and with the confidence of a few goals already on Tour 2022, amid some excellent performances under Ten Hag's guidance. .
We caught up with the 22-year-old in Perth to talk about the preparations for the new campaign, how he's worked with Erik and the importance of getting into the habit of winning as soon as possible possible…
It's your second year here, you must feel very comfortable on and off the pitch. What lessons do you draw from the coming season?"It's my second year now, I'm settling into the team, I know how the players play and I'm excited for the season ahead, with a new manager and the way he wants us to play, and I think it will be good for me. Training especially in pre-season has been very positive and all the guys have taken in what he said, it shows in the games, we are creating a lot more chances , we keep the ball more and we do good things in our style of play."
You've had a great pre-season so far, with some goals,"Well, this is my first pre-season with United because last year I had an ear infection so I couldn't do the whole pre-season with the team, which was a bit boring at the time and [meant] a lack of fitness and understanding of how players play But now this season I feel a lot more comfortable and especially scoring in pre-season it's a confidence boost for me and hopefully I can take that into the season and keep doing it."
The manager seems to have brought a very strong structure on and off the pitch. To what extent do players feel the effects?"Of course he did. We had a lot of meetings with the manager and we understood how he wanted us to play. Everyone took that into account and we produced what he wanted. As I I said it before, it shows in the games, with the way we play, with a lot more structure and scoring opportunities, and we keep the ball more and are more effective."
Even if it's just pre-season friendlies, how important is it to get into the habit of winning from the start?"He told all the boys that every friendly game is a game to be won. I can already see in his mindset that he wants us to do good things and when the players hear that from a manager, we all assimilate that and we all want to give our best, especially on the pitch. It's been a real boost for confidence."
How excited are you to start the new season now and are the big games we have towards the start of the season already on your mind?"Not too much because I'm going game by game. Every Premier League game is an important game, especially for us, and hopefully we can start well when we come back [to Manchester] and I'm sure the boys will be loans.
We will have some new faces in the squad when we return to Manchester and we have had Tyrell Malacia on tour with us. You know what it's like to sign for this club, so what advice would you give to newcomers?"I advise them to keep playing like they did at their old clubs. It's always difficult to come to a new team and adapt to a different style of play. Tyrell has been great since he started. is here. I used to play against him in the national team, when I was younger, so I've known him for a long time and I know he's a great defender."
Was this tour also a good exercise in bonding the team members, getting to know the new manager and coaches and being all together?"This pre-season we have the same players, but we feel like a totally different team and I think that's something we're working on and I feel we're improving. So, yeah, it helps."
Finally, do you feel a real sense of focus, determination and excitement from everyone for the new campaign?"Yes, for sure. Last year wasn't great and I feel like everyone has something to prove for the coming season. We don't want to put in performances like those of last year and upset the fans. Some fans traveled a long way to come to the stadium and see us not playing. I'm sure this year everyone will catch up and make sure to give their all in every game and to make the fans smile at the end of the match."