Tottenham Hotspur star Dejan Kulusevski faced the media today in Tel Aviv, and the Swede was asked how playing alongside Harry Kane and Son Heung-min compares to partnering Cristiano Ronaldo in attack.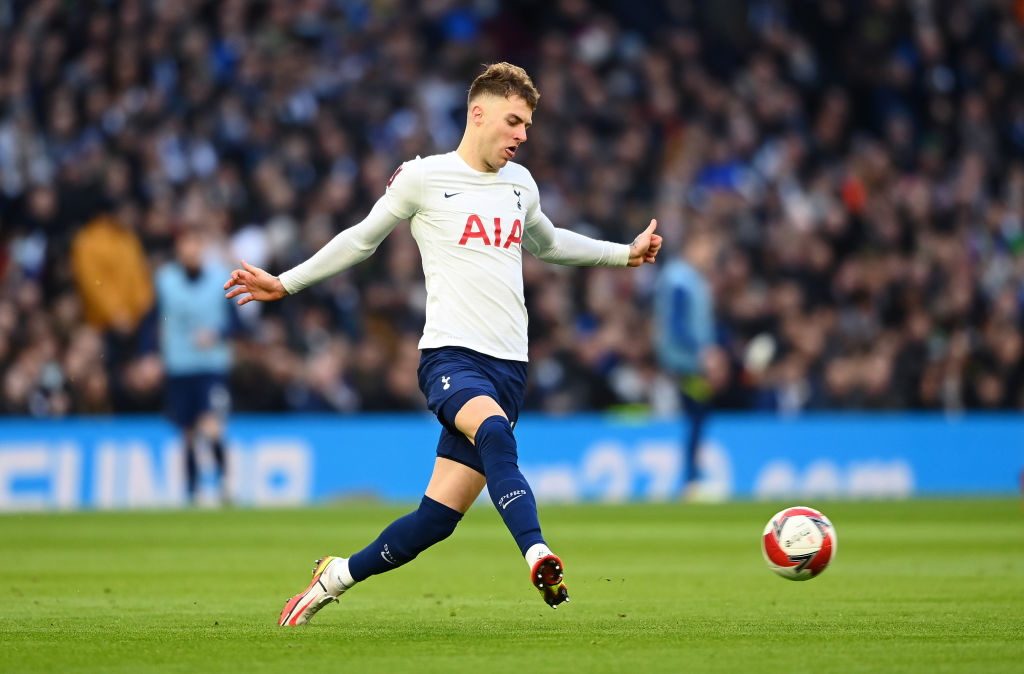 The 22-year-old joined Spurs from Juventus on loan in January this year, and he has been brilliant. In just 20 appearances, he scored five goals, provided eight assists, and formed a fantastic partnership with Kane and Son up top.
The Swede is no stranger to playing alongside magnificent players. From Cristiano Ronaldo at Juventus to Zlatan Ibrahimovic in the national team, he knows what it feels like to start in a star-studded attack.
Now, he's with Son and Kane – two of the best forwards in the Premier League – and he has been really impressed with the Tottenham duo.
Dejan Kulusevski praises Tottenham teammates Harry Kane and Son Heung-min
Tottenham are in Tel Aviv, Isreal, for the final game of their pre-season tour.
Antonio Conte's men will face Jose Mourinho's AS Roma tomorrow, and even though it's only a friendly, the Italian would love nothing more than to get one over the man who had his job this time 16 months ago.
Spurs are expected to field a strong lineup against Roma, which means Kane and Son are very likely to start. Kulusevski was asked about them in a press conference today, and he raved about their finishing.
When asked if playing with Son and Kane is comparable to starting alongside Ronaldo, the Swede told Football London: "It compares a little bit.
"I have to make them score. That's my job to give the ball to Harry and Son to score and their finishing is out of this world."
TBR View:
At the end of last season, every Tottenham fan would have agreed that their front three is Son, Kane and Kulusevski. However, it may not be so straightforward anymore.
Spurs have gone and signed Richarlison from Everton for a fee that could reach £60 million (ESPN). Many now believe that the Brazilian could get the nod over Kulusevski on the right wing when the new campaign begins next week.
That really is a tricky choice for Conte. Both players are fantastic in their own way, and it will be interesting to see who the Italian will go with on that right flank.
If it was down to us, we'd stay with Kulusevski because he really does deserve to keep his place after what he did in the second half of last season.