After finding the back of the net during the first match of Les Rouge et Bleu's Japan Tour, Arnaud Kalimuendo has made his return to Paris after two brilliant years on loan. From his take on the Japanese culture to his return to the team, the young Parisian speaks to PSGTV!Arnaud, we were able to see you discover the city of Tokyo with your teammates… What have been your first impressions of Japanese culture?
I had no idea what you can find here. I had certain reference points thanks to the mangas that I read. But aside from that, on a cultural level, I have learnt a lot in these last few days, through the discovery days. And honestly, I have really enjoyed it. It's a country that I am enjoying discovering. In terms of the Japanese people, what has surprised me most, is the respect that they have for others. I have never seen anything like it. They are helpful, kind and that is something that I really like in their culture.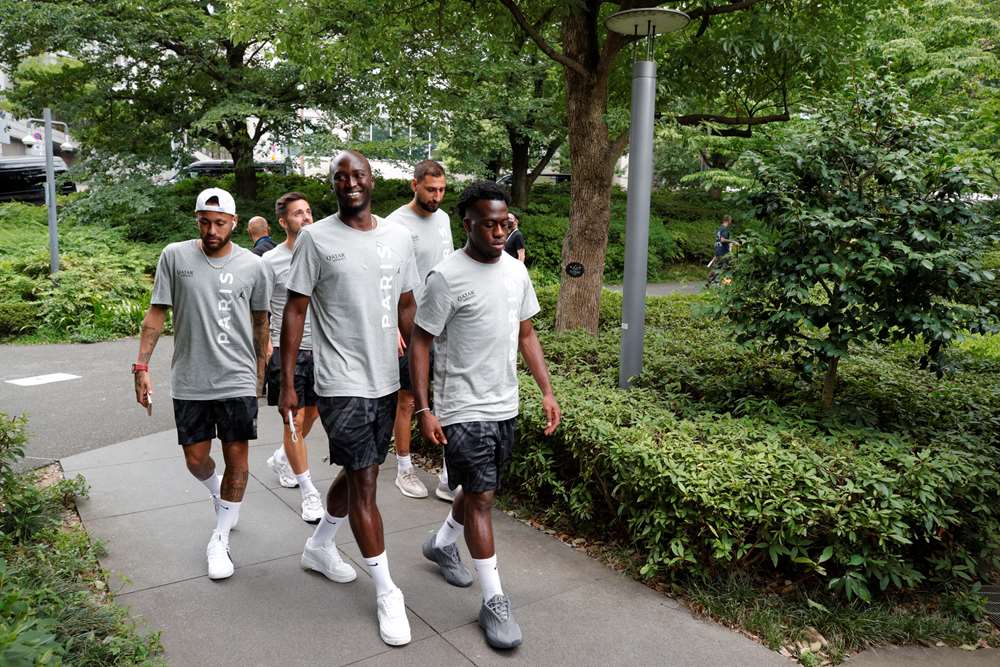 There is also the ardour of the locals! Did you expect that kind of welcome?
No, I wasn't expecting it. I wasn't aware of Paris Saint-Germain's impact here. But this is where we can see that the club is growing, and making a name for itself on the international scene. It also means that people are beginning to become interested in Parisian culture and that can only be a good thing for what is to come.
We also saw that you're not quite there when it comes to using chopsticks!
It's true (laughs). I think most people were able to see that I tried to eat sushi. It was difficult, but I wasn't used to it. It was the first time. But discovering Tokyo has been really unique. And then I also visited temples, played arcade games and honestly, it was a great day.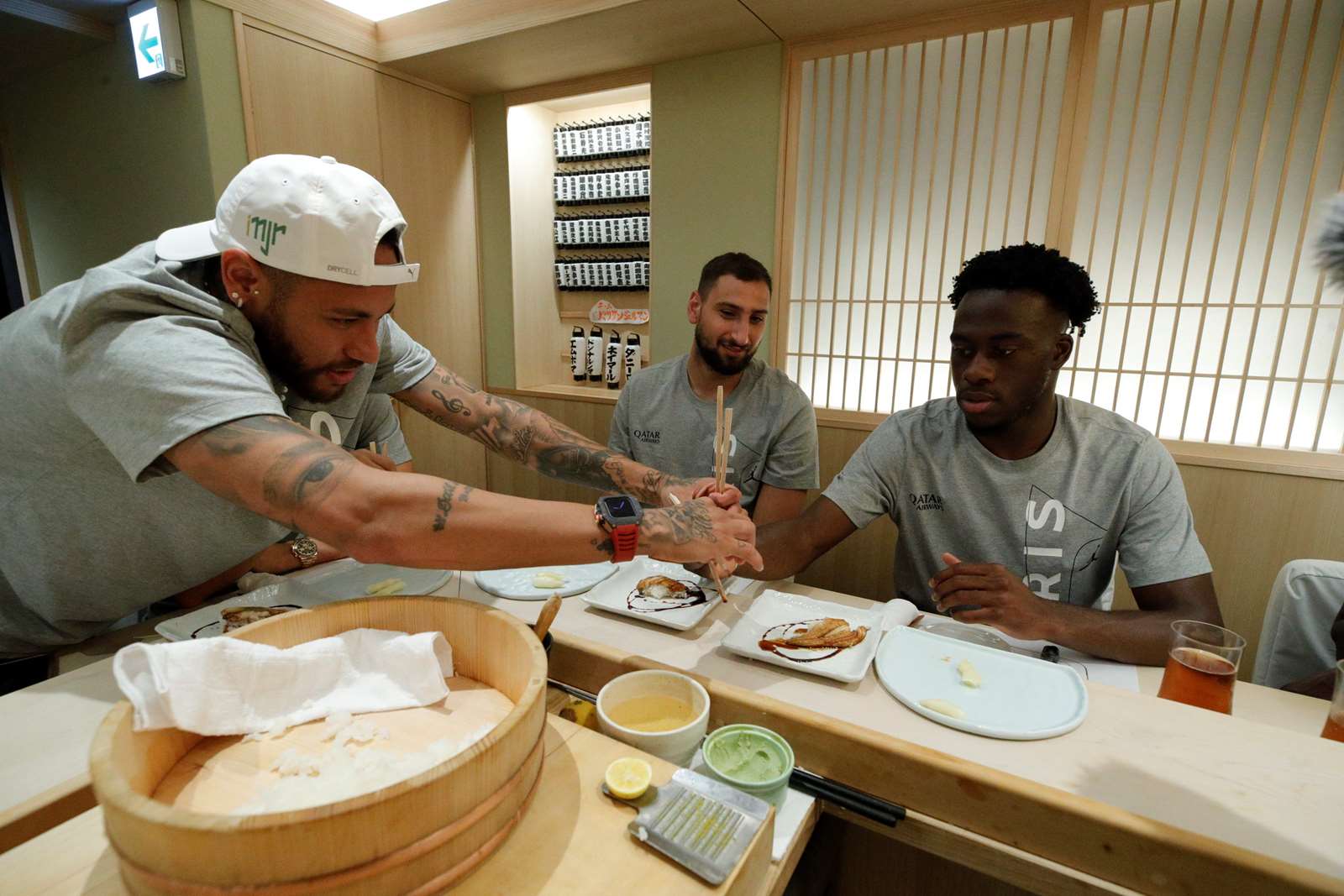 We saw a very united group of players. Is a tour like this also the opportunity to develop a strong bond with your teammates?
Of course! We are in a different environment, away from our comfort zone, away from home, so it makes communication even easier between us all. For me, it has allowed me to get to know them even more, so of course it's a good thing. And then it's a source of pride to be here with the first team. I say to myself that it's a reward, that I also deserve to be here and I am really happy to be a part of this adventure.
And you are actively involved, with you getting your first goal of the tour in the first match! It must have been special in that absolutely packed stadium?
Yes! I enjoyed all of the match, be it me coming on, or when I scored, or even Leo Messi's goal. We could feel the atmosphere in the stadium and it was wonderful. It's not every day that you play in front of 60,000 people and it was really nice to play in front of that crowd. And I felt a lot of pride after my first goal. I am always very happy to be able to score in the Paris Saint-Germain shirt. I hope that it will bring other goals.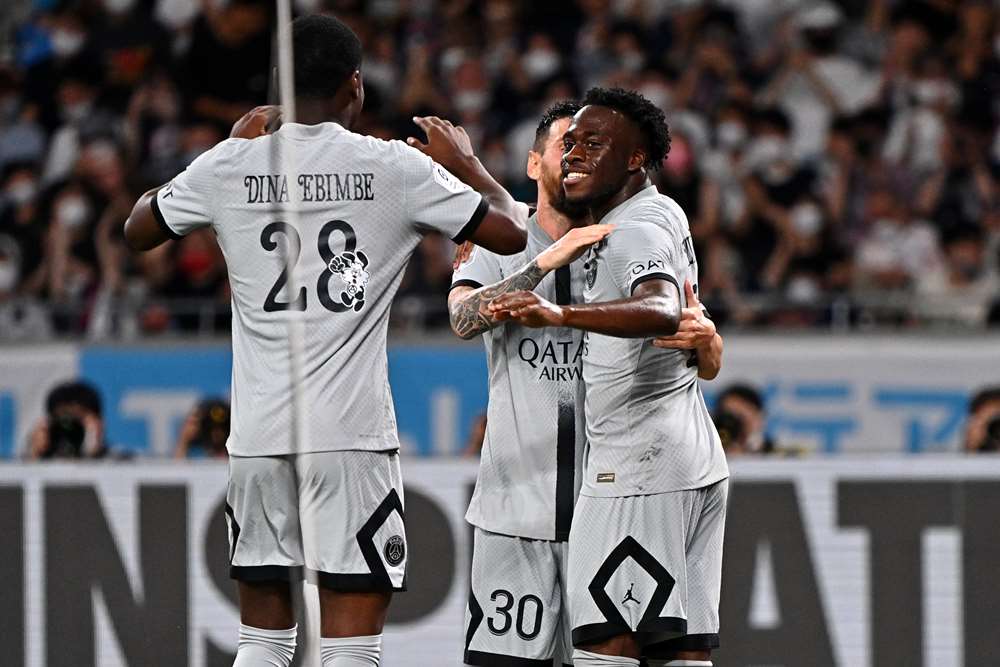 How do you see the rest of this tour?
The goal is to show that we want to prepare in the best way possible. We want to win every match here. We want to head into the Trophée des Champions in shape so that we can go out and win the trophy. That match is an objective, so we are preparing for it as best as we can to be in form for the match.